The Year 2021 has been a strange showyear for us. It started with cancellations because of COVID 19. Then I got ill, and we missed the first shows after opening, but at last in June we could participate in the shows again.
We managed to participate in 18 shows in 2021, and Marland Ultimate got 10 top placements BOB. We visited Sweden and Germany with topresults and he got the title International Champion. How lucky I was and so was his owners Inge and Sten Asboe and his breeder Viive Maranik.
He ended the year with the titles: Best Scottish Terrier in Danish Kennel Club 2021, Best scottie in Danish Terrier Klub/Breedwinner 2021, Best terrier number 2 2021. It certainly has been a marvellous year, which started so badly.
Charlies next show will be Crufts 2022, we are looking so much forward.
Three of his offsprings were also shown in 2021: Nicla Zeta Asia, she did very well and ended the year being Danish Champion and Best Scotties number 4, and Nicla Zeta Arko, owner Ole Karpf, also won the title Danish Champion, Fairview Fairy Tale Carma, breeder and owner Gitte Due, won also the title Danish Champion
It is difficult not to have the arms over the head.
Here you can se some pictures from the year 2021.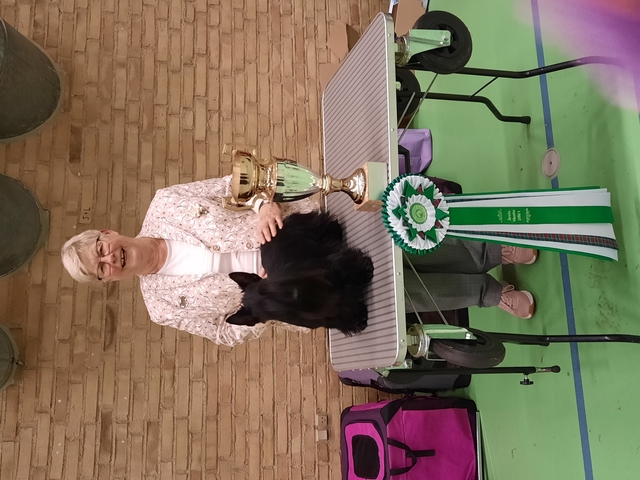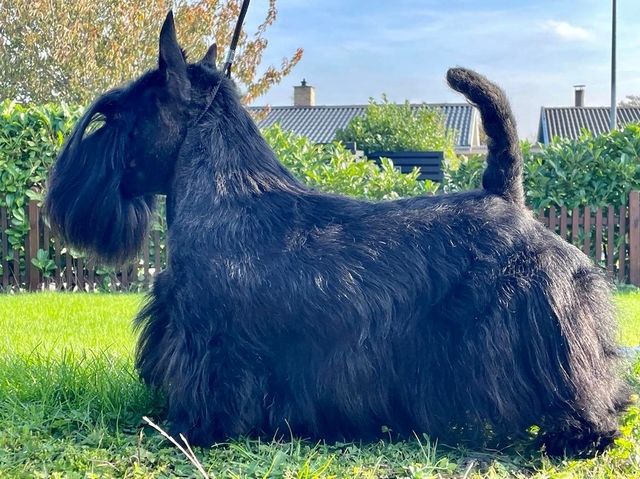 Nicla Zeta Asia on the table